Joe Haynes' Brutal Power!
An excerpt from a story by
Andre Courtemanche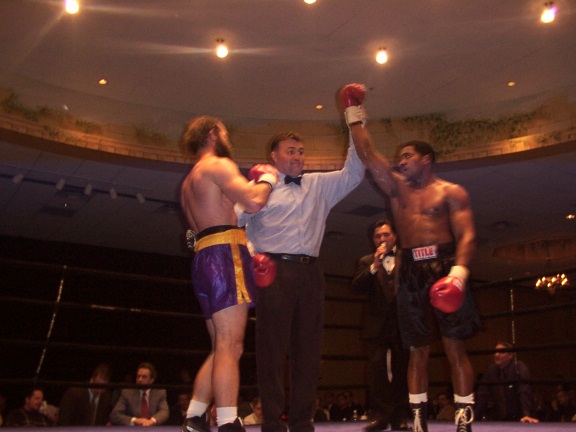 In a fun and entertaining "brawl while lasted" fight, Joe Haynes, 8-1(7), of Kronk used his heavy hands to beat a flying towel out of the corner of Ohioís Brian Thacker at: 56 of round three. Thackerís wild looks and raw aggression seemed to confuse Haynes at first, but by round three he was teeing off with the kind of power that few in his division can match. Haynes is a true puncher and he showed it again while lighting up the game journeyman. "Iím looking to hurt a man. If he shows weakness, I go for it," he said. Haynesí dynamite fisted style has already landed him in three ESPN2 appearances so early in his career.