Andre Courtemanche
www.fightnews.com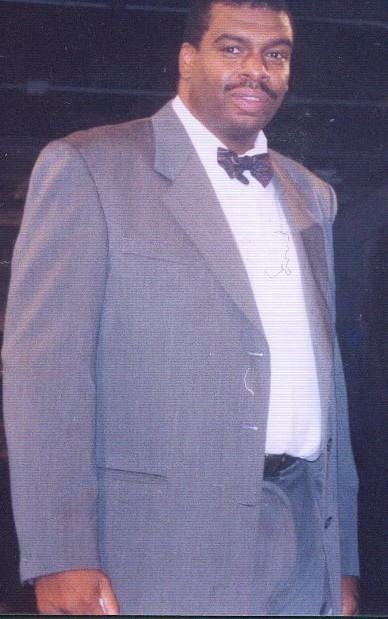 Thirty-six years old and sitting in a Michigan prison, Gerald Evans had plenty of time to think about the changes he wanted to make in life. Dissatisfaction with his career as a financial planner (and before that an agent for several NFL players) had led him to try a side job of trafficking drugs. He was caught and sent away for 18 months. He knew when he was released that some big choices had to be made if he truly was going to change his life.
Five years later with prisons and criminal life only a bad memory, the clean living Evans is an up and coming promoter in Detroit known for his honesty and "no-nonsense" business philosophy. If you think it's strange that a man with a degree in communications from EMU and a history of success in the business world would decide to turn to professional boxing after time in prison, you are right. Evans laughs when he thinks about the turn of events that completely changed his life. "The judge made a face at me and said you waited until you were 35 to get in trouble? He couldn't believe it either, but I guess I needed it to wake up and start doing what I want to do."
Evans says his plan was already in place when he rejoined society. "When I came home from the pen in 1996, I decided which way I wanted to go and I decided I wanted to be in boxing, " said Evans. Once I knew that I wanted to be involved with boxing, I decided on promoting. The brutally honest Evans says his reasons for the vocational decision were simple. "I decided I wanted to be in promotions because I didn't want to be the last one to get paid. Another reason is that I have always had great admiration for Don King. I think he has a good work ethic and he's very intelligent. Don knows how to maneuver within the system to be successful. Dealing with some of these trainers, managers, and other promoters, you need all of that. "
With his aim to build a solid organization from the ground up, the native Detroiter went to work learning the nuances of promoting professional boxing by asking questions and using trial and error. In November of 1999, Evans' company, 1World Productions, was born
"Our first show was Forrest Neal vs Cleveland Nelson for Michigan State Boxing Federation Light-Heavyweight title," said Evans. "That one went well. I've done five now in total, but I don't mind telling you that at least one of them didn't do too good. Anybody that has done a show in this business will tell you it happens to everyone. I came out about $10K upside down one time on a show at the Lincoln High School."
Evans says that the past two years have taught him a great deal about boxing in a very short time. "What you do when you deal with people is you establish what you're going to do and what you're not going to do. If you tell a person upfront what you can and can't do, then later on you don't have to go back and change it. I find that's the best approach because initially I was trying to appease people and be real nice and I got screwed around some. I paid $1000 to a matchmaker once and he only made one match. That match was an 0-3 guy against a guy who was 8-3 at the time. I trusted too many people at first; you learn quickly that this business is predicated on lies, and thievery. Some of the people in boxing are just the worst of the worst. I swear you have to have a felony conviction to work in this business (laughs)."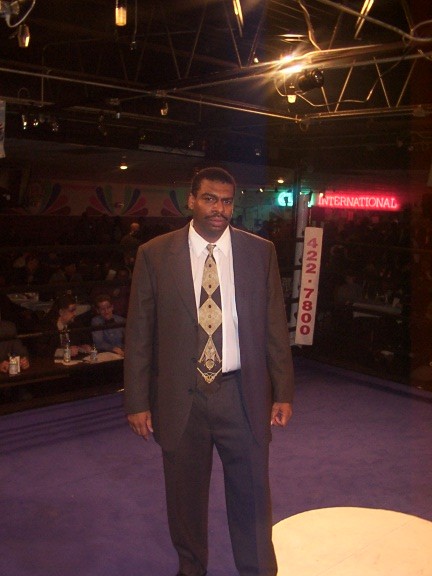 Negotiating with the fighters was also difficult for the budding promoter until some advice from the father of a former heavyweight champion turned things around. "Joe Byrd (father of Chris) and myself are in the process of pairing up and doing something with one of the casinos. He's one of the most honorable men I've met in the business. When I was doing my first show, he was training Forrest Neal, the guy in the main event. We started talking and then I called him and we established a good report. I get advice and ideas from him. One thing he taught me is how to deal with fighters. I used to go get all these records and then go through with the fighter and ask will you fight this guy, will you fight that guy? Joe said you give them the fighter they're taking and they take it or leave it. You tell the fighter here's your fight."
Evans says his ability to know good advice when he hears it, such as that given by Papa Byrd, has made his job a lot easier. "It has cut down on a lot of the hesitation and the humming and hawing. They all want someone to make them look good. Every fighter in the world only wants opponents that make him look like the best in the world. None of them want to fight anyone challenging. Very few fighters want a competitive fight. There are only two I've never had a problem with and that's Damon McCreary and Phil Turner. Phil Turner is making his pro debut on my next show and he said to make sure I don't get him an easy fight! There's something that doesn't happen often."
"I'm a nice person, but when it comes down to it, I'll do what it takes. If you talk to a few people who have had to deal with me after the last year or so, they'd say I ain't that nice. You don't have a choice. You'd be surprised at some of the things I've been asked. Fighters and managers will say to me 'we want three limos, we want three rooms, I've got 12 people I want to bring in with me.' You can't even believe some of the things they ask for. People ask for ridiculous amounts of money and it's not always there. If they think TV is involved, it goes from $100 a round to about $500 a round. When you are a promoter, you are already paying all that money to give them exposure. You're doing it for them not the other way around. Everybody looks at the big names and thinks that all promoters are making money like that. That's why 80% of the guys don't make it in this business. This is a tough way to make a living. It's probably harder as a promoter. You have to pay for everything. What do you have left when you pay for the ring, the venue, licenses, an ambulance, doctors, judges, fighters, insurance, advertising, ticket printing, and a bunch of other stuff?"

Evans said he thinks his reputation as a stand-up guy has helped him in his attempts to climb the ladder as a promotional force in boxing. "If you're going to be successful in this business a satisfied customer is your best salesman. If I do you wrong, you're not coming back. Why do you think I can go all over the planet to get fights? If I tell you I'm going to do something I'm going to do it. At the Lincoln School, I paid everyone even though I lost big money." As is the case with many Detroit promoters as of late, demand is high to appear on a 1World Productions event. "I have established a relationship with people and now they call me all the time to ask when I'm going to do a show. I've got too many fighters wanting to fight for me now."
One of the problems with doing boxing in the Detroit area is that despite the recent opening of several casinos, none of them have a proper venue to hold the type of boxing events that draw the world's attention. Thus, sponsorship money can be scarce. "You have to have a captive audience. The casinos are doing fights in one place and then telling their high rollers to walk back to the casino when the fights are over, but they're all going home." Evans said that problem might soon be cured with the proposed building of an auditorium structure to sit between the closely grouped, Detroit gambling houses. "I think they'll really get into boxing when they get that onsite facility on the river. All the casinos are going to share an auditorium for sports and that's when the money starts to be there for big events."
Evans says his time waiting for Detroit Casinos to become involved fully in boxing ventures has been spent fine-tuning his plans. In addition to beginning construction of the 1World Productions website, the model for success has also become much more clear to the promoter. "What I want to do is to start out working with a young fighter and develop and move him into a position to headline my cards. I want to put a story behind the kid so people remember him. I also want to work with Damien Fuller and Boyd Gardener. What I'd like to do is establish a Latin connection for our area. There is such a large Latin population in Detroit."
Having been recently denied access to rival promoters show because of internal rumors and gossip, Evans says that the Detroit fight community has to try to maintain a group feeling if they are to capitalize on the recent boxing boom in the city. "It was all some he said/she said, third party stuff and they refunded my money and wouldn't let me in," he said about his surprise non-admittance. "Iím in Ypsilanti MI. I don't travel to Detroit to talk about somebody. I'm not in contact with a lot of the boxing community. A lot of people treat this as a hobby; this is a business to me. If I go to Detroit, it's for business. I donít' have time for that gym gossip. I think that as the casinos are getting more and more into boxing, you're going to see a lot of animosity between promoters and managers because there will be intense competition for the Casino's attention and that's where the money is. Hopefully we can all help each other and bring the city back to where it was or even higher this time."